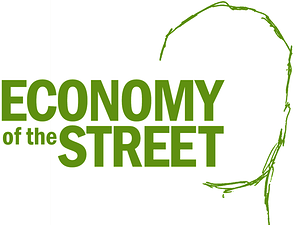 We just launched a new website with images and texts from Freetown, Sierra Leone. The site is a platform for both a photo exhibition: Pentagon (photos and texts from my fieldwork) and a film: Jew-Man Business (directed by Maya Christensen, filmed by Christian Vium and produced by me). The new website has been created by Hanna Berhanusdotter who has been an academic intern at NAI. Please have a look: http://www.economyofthestreet.com/
Every day we struggle for survival, we labour to find food, we aim for a safe home, and we build protective social structures involving friends, family and communities. This website is a platform to highlight the realities of survival for a group of young adults in Freetown, Sierra Leone.  Take a moment and imagine your life as one of them: you are poor and you are living on the streets and off the streets. How will you survive? What are your concerns about life and your views? In short, what does your life look like?
Through film and photos, Mats Utas aims at portraying the reality of life among the urban poor based at two different locations in Freetown. The photo exhibition entitled Pentagon: Street life and Survival in Freetown, Sierra Leone includes both text and images that seek to display moments in everyday life and struggles. The documentary, Jew Man Business, portrays another area through the eyes of three young men. In both settings, the earlier civil war is a clear backdrop, as many of those photographed participated in it as militia and rebel soldiers.
This is not a single story, as it has no beginning and no end. These are rather individual moments connected by streetscapes.
Both the documentary and the photo exhibition are the property of the Nordic Africa Institute and are produced and published by Mats Utas.